As we know Hospitality is one of the biggest sectors hit hardest by the pandemic. Back in March 2020 COVID-19 was spreading fast throughout Europe and the UK, forcing businesses within the hospitality sector to close their doors.
It just so happened that the 'Head of Infection Control and Facilities' at the Hard Rock Group Europe saw one of our posts on social media. We were subsequently contacted to enquire how StepNpull could help them with infection control and making the business more COVID Secure.
'StepNpull would prove to be the perfect product to combat the spread of infection and disease across their busy hospitality venues generating a very high daily footfall due to being a low cost but highly effective product, eliminating 100% of cross contamination from door handle contact'.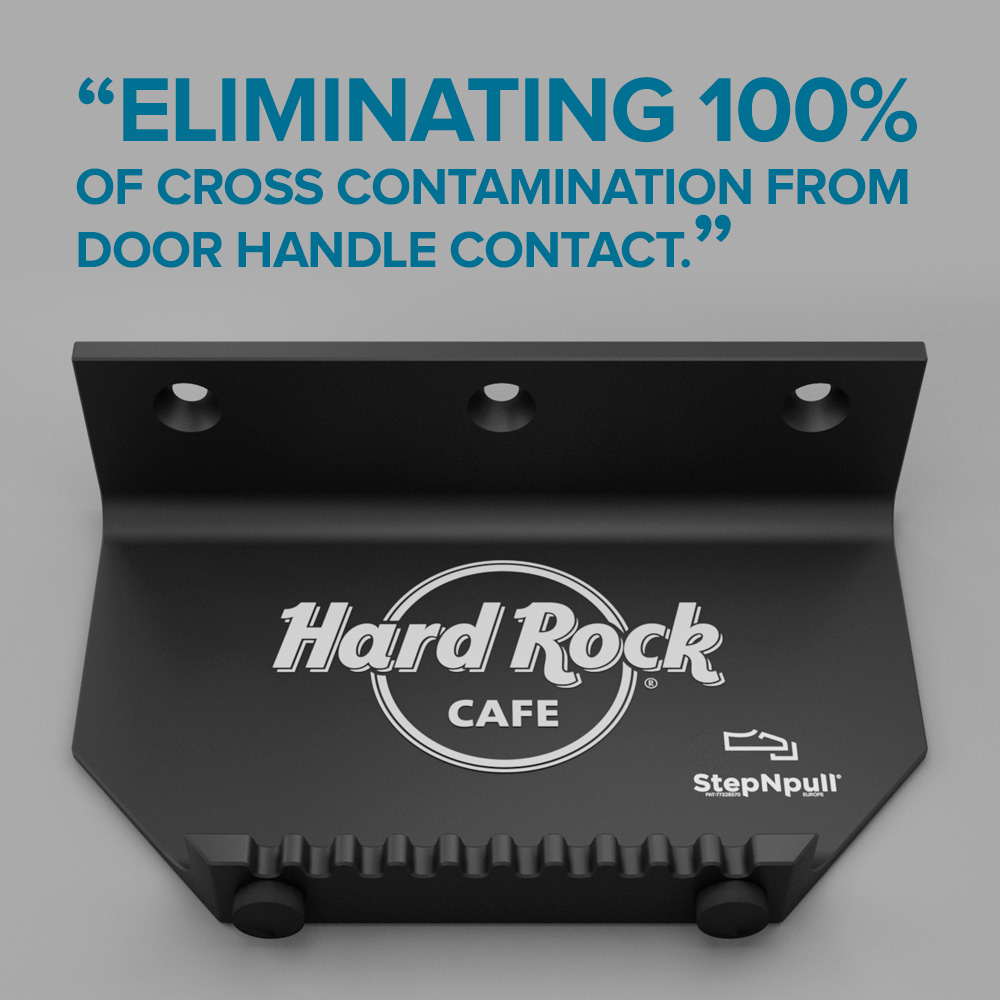 We spent many hours devising a plan on how to successfully rollout StepNpull 'The Foot Handle' to Hard Rock Cafe locations throughout the UK and Europe.
Our director Michael Janaway worked closely with the team at Hard Rock Cafe to successfully plan and facilitate the manufacture and distribution of large quantities of the StepNpull product within a tight deadline. 
As these products would be customer facing every StepNPull dispatched was laser etched with the Hard Rock Cafe recognised brand visual.
Large quantities of StepNpull have been successfully distributed to Hard Rock Cafe locations throughout the UK and Europe, providing a powerful and reliable barrier in the fight against COVID19 and the spread of general infection.