STEPNPULL – THE FOOT HANDLE
How your business can
become COVID19 Compliant
with StepNpull
®

.
StepNpull® will benefit any business or industry that needs to prevent the potential spread of germs and disease through surface contact with doors, especially access to areas such as toilets.
BELOW ARE SOME OF THE INDUSTRY SECTORS CURRENTLY BENEFITING FROM STEPNPULL.
HEALTHCARE
Probably one of the most obvious sectors we support and benefit from StepNpull is the healthcare sector. Preventing the spread of germs and disease is such a key importance and priority for any healthcare provider that StepNpull offers an integral barrier in the prevention of the spread of germs through surface contact. 
FOOD & DRINK
An area of concern we are all aware of, when you go to the toilet in most resturants or bars you are faced with a door handle to get back out you know will be covered in germs and used by a huge number of people that don't even wash there hands in the first place. StepNpull offers an economical and safe solution, allowing people to leave the area without their hands having any contact with potentially dangerous surfaces.
GYMS & FITNESS
Gyms are now taking extra precautions these days to ensure vigorus cleaning schedules of all equipment and limiting the numbers of people in a facility at any one time. However, a key aspect that is still missed again is the obvious source of most of the germs in the building, the shower and toilet areas. Unless you have a StepNpull fitted to your toilet and changing room doors you are not doing everything you can to prevent germ transmission throughout your clubs.
FINANCIAL SERVICES
In many cases a business's main asset is it staff, even more than normal we are living in a time where ensuring the safety of your team and staff has become one of the biggest priorities a business is facing. There are many measures people have put in place to help with this. However, one of the most obvious areas of germ and virus transmission has been overlooked, we might limit the amount of people using a toilet at once but not the process they go through when entering or exiting. This is where the biggest risk exists and StepNpull addresses this and solves it once and for all.
GOVERNMENT & LOCAL AUTHORITY
An urgent requirement for all buildings at present is to limit the amount of surface contact people are exposed to while either at work or visiting a building or space. By installing StepNpull you are taking a massive step in overall compliance with ensuring you protect both staff and general public from germ transmission from surface contact. Made from 100% recyclable materials StepNpull is a sustainable, tough and durable solution in the fith against virus transmission. 
RETAIL
The retail sector especially in the high street has been impacted greatly over the past months since Coronavirus took hold within the UK and around the World. The government have called for businesses to become 'Covid Compliant' and to do everything they can to protect both staff and customers from virus transmission. One of the most economical and simple ways you can take a bit step to achieve this is to install StepNpull to all your latchless doors and protect everyone from the transmission of germs and viruses.
MANUFACTURING & ENGINEERING
Manufacturing often involves a lot of handling of equipment both in a workshop or offices. This will increase the chances of germ transmission massively, one of the easiest steps you can put in place to protect your team is to install StepNpull. Made from grade 13 stainless steel and zinc coated fire resistant screws the integrity of the StepNpull means it is a tough and durable market leading product. 
OFFICE & FACILITIES MANAGEMENT
Integrity, reiability and safety are two key elements in how your clients will perceive your business and the services you provide. At present the focus is very much on ensuring businesses do everything they can to protect their staff and customers from ths spread and risk of COVID19. Whether is it Coronavirus or other viruses spread by germ trabsmission, installing StepNpull into common office areas is both an economical and reliable solution for preventing germ and virus transmission throughout offices.
What people are saying
about StepNpull

®

.

The Sytner Group is the UK 's leading retailer of prestige cars and were keen to take extra measures to protect their employees and customers as the UK slowly comes out of lock-down.  Andy Crossan from the BMW and Mini division came across StepNpull® The Foot Handle and said "this product was such a simple solution to not touching door handles that we have decided to trial them across our showrooms, so far we've had some great feedback from colleagues and customers on the product".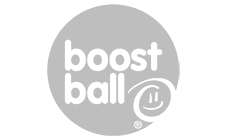 "At Boostball we are all about natural ingredients, health and wellbeing. When we came across a device that allowed you to open a door with your foot, avoiding the need for additional hand sanitising, it actually made you feel positive that you were helping to stop the spread of infection or bacteria by not touching a door handle.  It was so simple that we ordered StepNpull® The Foot Handle immediately and they were delivered and installed the  next day". For food facilities where good hygiene is important these devices are a great asset." 

"Hireco are all about good customer service, it has been behind their success over the last 50 years, so they were keen to provide extra protection for their staff and customers as a result of the pandemic.  We were recommended StepNpull® The Foot Handle as a way to open doors with your foot and thought it was such a simple device that we immediately decided to install them. You now know you can exit the door without touching the handle – healthy hand hygiene is taken care of and our customers can enjoy a touch-less experience!"