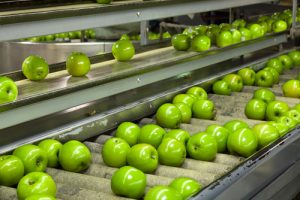 StepNpull® The Foot Handle for Food Preparation and Processing!
According to the Food Standards Agency (FSA), it is estimated that up to 5.5 million people in the UK are affected by food poisoning each year, which costs the economy just under £1.4 billion.
With hands being the main vehicle for transporting bacteria to high risk foods, food handlers are consistently implicated in these incidents, with 36% of outbreaks said to be traced to poor personal hygiene.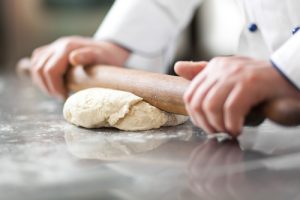 It is not considered reasonable to install cameras in a toilet area so how do you know that everyone of your employees are following a professional hand hygiene routine? Even with the very best practices in place somewhere along your food processing line you know that someone could let you down causing contamination by simply opening a door and the repercussions are only going to cost the business time and money.
From 1st October 2013 the minimum wage is £6.31 for an adult
A weeks wage for 35 hours would be £220.85 you only need to have one member of staff off sick as they have picked up a bug from a dirty handle and you will have wished you had installed the low cost StepNpull® The Foot Handle on every appropriate door as it will save you money for years to come.
You could use StepNpull® The Foot handle to eliminate 100% of hand to handle contamination in many areas:
Toilet doors: a major pick up point for germs and bugs.
Changing rooms.
Staff areas, canteens and tea room doors.
Entry doors to production areas.
StepNpull® The Foot Handle is the right choice for your business
Pulls doors open with your foot, keeps clean hands clean!
Eliminates 100% of handle-to-hand germ transfer!
Effective to help prevent the spread of infection!
Healthy employees save their company time and money!
Happy Customers maintain reputations and makes companies money
 StepNpull® The Foot Handle
Keeping Clean hands Clean!
See us in action at Foodex in Birmingham we are on stand K360 or call us on 01268 207020 for more information